Although it's called summer "break," us parents know that summer can be just as busy if not more busy than the school year. Camps, trips, day programs and more all compete for our time.
One thing that cannot be neglected in the midst of the summer busy-ness, though, is reading. Recreational reading has inarguable benefits for our elementary students as it helps them continue to build vocabulary, practice already-established reading skills and prepares them for literacy challenges in the grade level to come.
(Kindergarten – 2nd)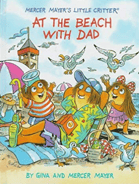 At the Beach with Dad by Gina Mayer – Part of the famous classic series Little Critters, this book is a great summer read that follows Little Critter and his sister as they spend a day at the beach encountering people and jellyfish.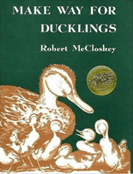 Make Way for Ducklings by Robert McCloskey - This classic Caldecott winner tells the story of Mrs. Mallard and her eight ducklings as they navigate the streets of Boston.

Runaway Bunny by Margaret Wise Brown - This classic follows the story of a young bunny as he imagines running away from his mother in a sort of game of hide-and-seek. His mother models unconditional love in a heartwarming response to his imagination.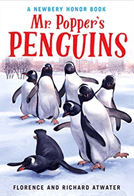 Mr. Popper's Penguins by Richard Atwater - Follow the adventures of a house painter and his penguins in this Newbery Honor award-winning classic. Warning: this comedy may cause your young reader to laugh often.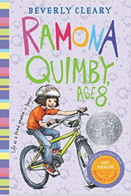 Ramona Quimby, Age 8 by Beverly Cleary - Part of Cleary's famous Ramona series, this particular story tells of Ramona's summer as an eight-year-old, learning to shoulder more responsibility as a daughter and sibling.
Middle Graders (3-5)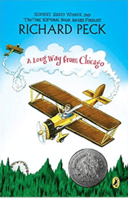 A Long Way from Chicago by Richard Peck - Read the adventures of siblings Joey and Mary Alice who live in Chicago but visit their Grandmother in a small town for the summer. Just when they think their summer is going to be boring, their adventures begin.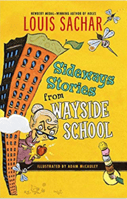 Sideways Stories from Wayside School by Louis Sachar - This book is the first in a series of five that recounts wacky tales of a school that was accidentally built one classroom on top of another...thirty stories high! This book is set during the Great Depression but is full of humorous stories that are sure to entertain.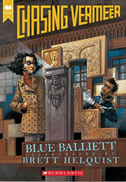 Chasing Vermeer by Blue Balliett - This is an exciting mystery for every young sleuth to read! A Vermeer painting vanishes and main characters Petra and Calder must track it down.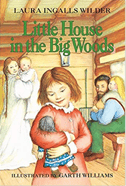 Little House in the Big Woods by Laura Ingalls Wilder - You're no doubt familiar with the "Little House on the Prairie" books either from the famous classic TV shows or reading the books yourself as a child. This is a wonderful, wholesome series based on the real life difficulties of a girl growing up in Wisconsin in the 1870s.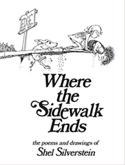 Where the Sidewalk Ends by Shel Silverstein - Your young reader can take a walk on the silly side with these imaginative poems and drawings by the renowned author.