February is the worst month of the year, according to my husband (an Ohio native). The cold, cloudy days of winter seem to drag on and threaten to keep Spring from ever arriving.
But for me, I feel the hope of the days getting longer and the temperatures rising ever so slightly. There is also a lot crammed into this shortest month of our calendar: Groundhog Day, Valentine's Day, President's Day and Black History Month.
If you have a child in preschool, they are probably having some sort of celebration for Valentine's Day, likely involving pre-printed themed cards and candy. There are lots of cute picture books for preschoolers about Valentine's Day and friendship, like Llama, Llama, I Love You, The Perfect Hug, Happy Valentine's Day, Mouse, Love (by Hungry Caterpillar author Eric Carle), or I Love You This Much.
What is a little more challenging to find for preschoolers is age-appropriate books related to President's Day and Black History Month. The concept of "president" might be a bit complicated for young minds, and finding books that illuminate the role of a national leader is almost as complicated. In regards to Black History Month, children's literature has historically lacked diversity, but there are some wonderful titles that feature diverse lead characters and present the incredible accomplishments of diverse leaders.
Here are a few book suggestions for you and your preschooler to help get you through February and explore different topics: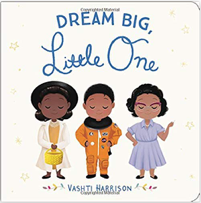 Dream Big, Little One by Vashti Harrison - No list of children's books for Black History Month would be complete without a title or two by Vashti Harrison. This particular title is the board book adaptation of Little Leaders: Bold Women in Black History. It encourages young readers to do amazing things, and offers over a dozen examples of role models and leaders.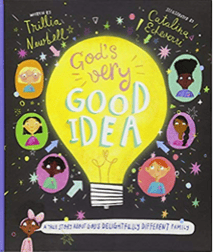 God's Very Good Idea by Trillia Newbell - God's very good idea is to have lots of different people loving Him and each other, and this book explains that in a colorful, kid-friendly way. This is part of a series "Tales that Tell the Truth."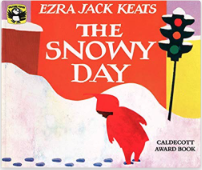 The Snowy Day by Ezra Jack Keats - Not only is this book's theme perfect for these cold winter days with our littles, but it is also an award-winning classic that is acclaimed to be the first full-color children's book featuring a black main character.
Last Stop on Market Street by Matt de la Pena - Another award-winner, this book follows main character CJ and his grandmother on their regular commute after church on a Sunday morning: a busy bus ride across town with lots of lively stops. His grandmother helps him see beauty and fun in the everyday moments of life.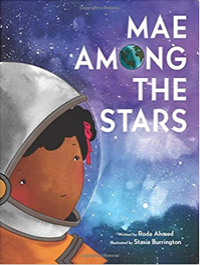 Mae Among the Stars by Roda Ahmed - Mae Jemison, the first African-American woman to travel in space, has an inspiring story captured in this book for young readers.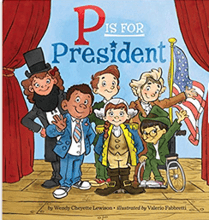 P is for President by Wendy Cheyette Lewison - This is a great introductory book to explain what the U.S. president does and the journey from campaign to the White House. It also highlights some specific presidents and their historical significance.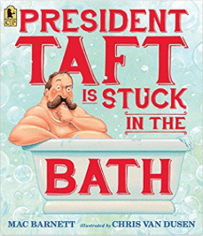 President Taft is Stuck in the Bath by Mac Barnett - Historical rumor has it that President Taft got stuck in the White House bathtub. This fun book plays off of that presidential folklore and makes history fun and engaging for young readers.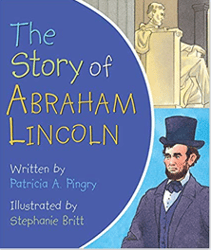 The Story of Abraham Lincoln by Patricia A. Pingry - This book is a great first introduction of our 16th president to preschoolers. It's straightforward illustrations and wording walk young readers through Lincoln's personal history and journey to presidency.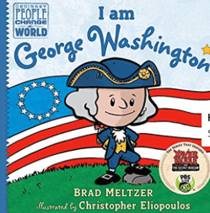 I am George Washington by Brad Meltzer - This book is part of the series "Ordinary People Change the World" and offers a simple, interactive account of our first president.
Happy February reading!